Acoustic Alchemy
Sound Immersions and Sonic Activations are journeys into your inner landscape using tibetan bowls, tingshas, crystal bowls, alchemy bowls, hang, percussive instruments and vocals. An opportunity for growth using vibration, frequency, tone and intention. Sonic Activations are tuned with planetary, galactic and cosmological happenings.  These events are designed to take you directly into a deep sound experience.
Each experience is unique – the creation of a sacred intimate space in which deep transformation and transmutation is possible. The benefits are fundamental shifts in clarity, joy, inner awareness and greater harmony.
Settings include healing centers, meditation centers, yoga centers, art galleries, performing art venues. These can also occur in the living area of a person's home.
To schedule a sound event in your area, send an email.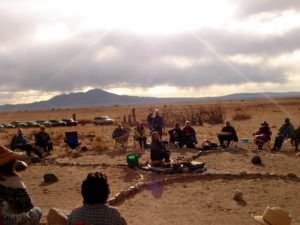 Watch Renee's Acoustic Alchemy Interview HERE.
"What a revelatory experience with Renee's Sound Healing Immersion! Not only did I come away with heightened physical energy, I also received the perfect answer to my current creative challenge – an answer I would have never come up with alone. Her spirit guided energy and transformational sounds led me to a crystal clear healing space. I am forever grateful. "
~ Karin Belz * www.miramente.com * July 2015